Holly's Posole Recipe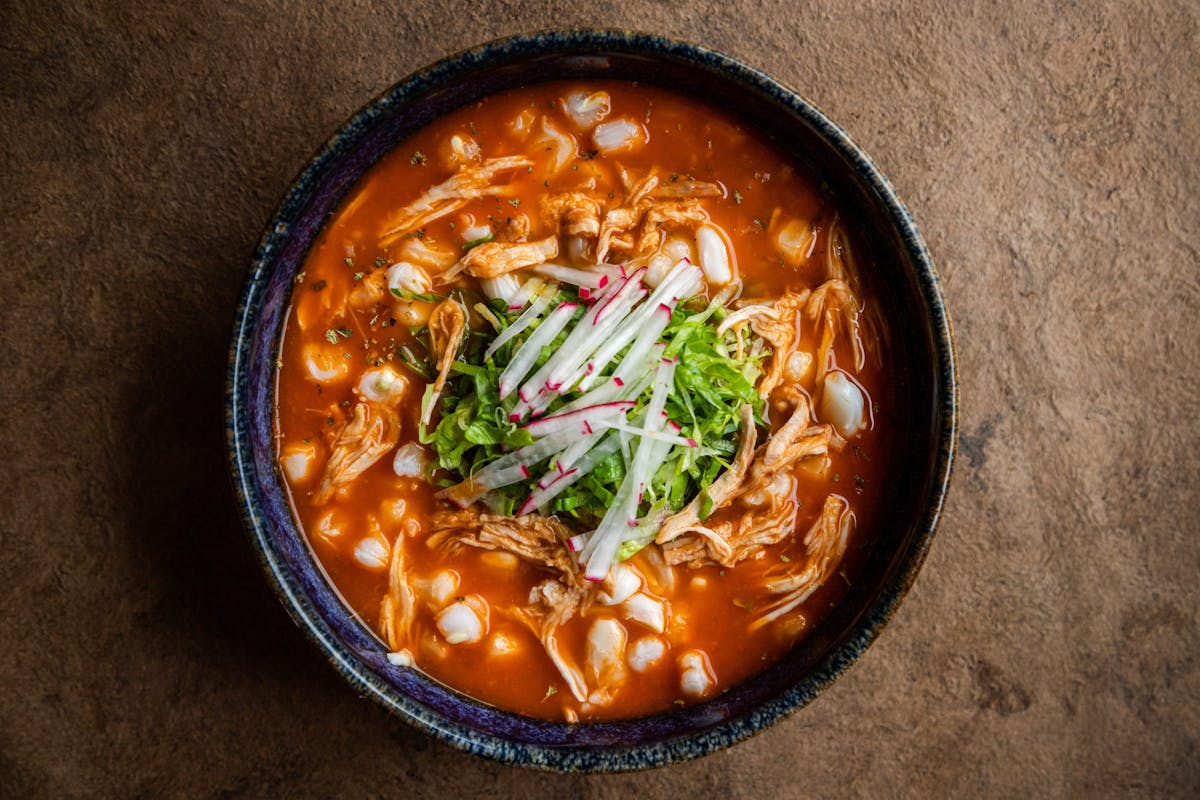 (Excerpted from Proprietress Holly Arnold Kinney's "The Fort Cookbook")
Posole (sometimes spelled pozole) is a stew made of hominy, pork, green and/or red chiles, garlic, Mexican spices and meat broth. Every Southwest Indian and Hispanic family has its own recipe for posole, which is considered comfort food and usually prepared for major feast days, such as Christmas. In New Mexico, more pork is sold for posole during the winter holidays than turkey, ham, roast beef or goose. Posole is also the name of the particular corn used in the stew. Nowadays, Holly relies on frozen posole for most uses, but when she can't find it, she soaks dried posole overnight and then boils it according to its package directions.
Follow the recipe below to prepare a hearty bowl of posole this holiday – or winter – season!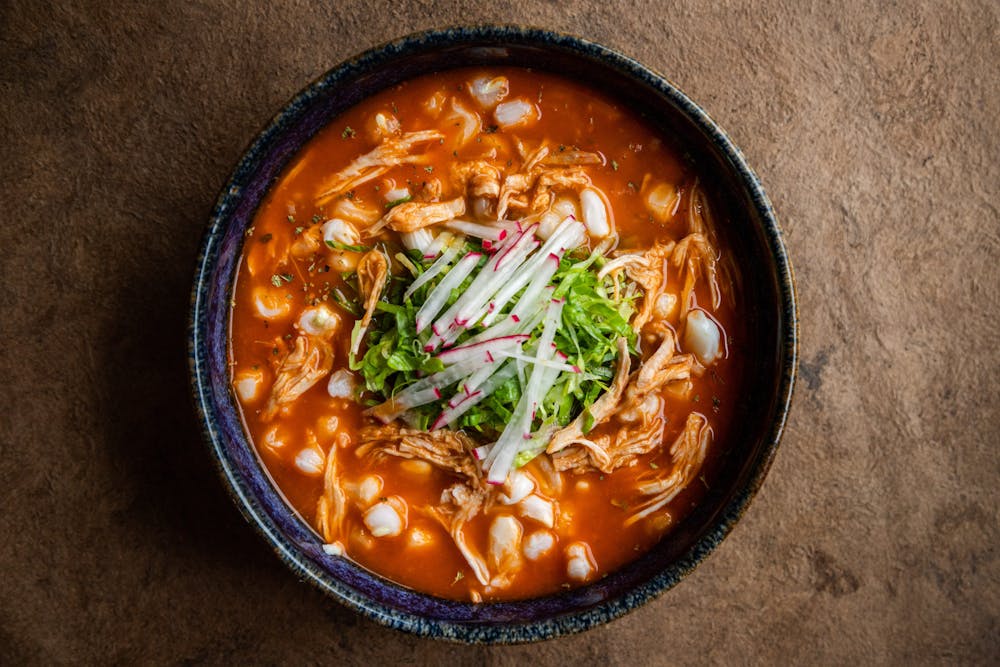 Ingredients
2–3 tbs. olive oil
1 large white or yellow onion, peeled and chopped (about 2 cups)
3 cloves garlic, peeled and crushed
1 lb. lean boneless pork shoulder, cubed for stew
1½–2 tbs. dried Mexican oregano, crumbled, to taste
1 large bay leaf
2 lbs. frozen posole, defrosted
1 gallon equal parts water, chicken broth and beef broth
½ lb. fresh medium to mild green chiles, peeled, seeded, and chopped, or frozen chiles, chopped
Salt, to taste
Garnish
2 cups grated Monterey Jack cheese
6 serrano chiles, seeded and minced
3 limes, cut into wedges
Directions
Place olive oil in a Dutch oven over medium heat. Add onion, garlic and pork. Cook, stirring occasionally, until the pork is browned and the onions caramelize. This may take up to 15 minutes. Do not stir too often, as you need the onions, pork and garlic to brown well. This process adds flavor! Add oregano and bay leaf.
Stir in posole, 12 cups of broth mixture and the green chiles. Bring to a boil, then reduce heat to low and simmer, covered with lid, for at least 3 hours, stirring occasionally and adding more liquid as necessary. Taste and add salt if needed.
Ladle the steaming-hot posole into bowls and garnish with grated cheese, minced serrano chiles and lime wedges. Serve with warm flour tortillas.
Note: When buying frozen posole, make sure that the ingredients listed include corn, lime and salt. For the mixed-broth liquid, we recommend a concentrated chicken and beef bouillon paste, which we add "to taste" for rich flavor. We do not recommend the Tetra Brik stocks sold at supermarkets, as they don't give enough richness of flavor. If making your own stock, reduce it to a concentrate for the best flavor.