Main content starts here, tab to start navigating
Sam'l P. Arnold
Slide 1 of 2
Slide 2 of 2
SAM ARNOLD Founder, The Fort
"Food historian, chef de cuisine, journalist, world traveler, restaurateur, raconteur. Sam Arnold is a gold mine of information."
– Time-Life Books
These words accurately describe Arnold, founder and co-owner of the renowned Fort Restaurant, a castle-like replica of the 1834 Bent's Fort (Colorado's first fur-trading post), nestled against scenic red rocks near Morrison, Colorado. In 1997, Arnold was honored to host President Clinton's state dinner with the heads of state of the eight leading industrial nations of the world during the World Leaders Summit of the Eight Conference, held in Denver, Colorado.
Recognized nationally as an authority on foods of the Southwest and early West, Arnold 's Eating Up the Santa Fe Trail is a historic gastronomic journey westward. Handsomely illustrated by his late artist wife, Carrie, the highly entertaining, informative cookbook is a result of Arnold 's painstaking research of the diaries and journals kept by early 19 th century settlers, trappers, and traders. His most recent cookbook, The Fort Cookbook: New Foods of the Old West from the Famous Denver Restaurant, is peppered with Arnold 's exuberant notes on the history of the Old West and wisdom about food and ingredients. The Fort Cookbook presents recipes from The Fort's earliest days throughout its more than forty-year history. Arnold also authored Frying Pans West (popular both in the United States and Germany) and was an author/spokesperson for Coors' Taste of the West cookbook for eight years.
A popular speaker on the food and travel circuit, Arnold has addressed – and prepared a buffalo dinner for – the James Beard Foundation in New York city and was the keynote speaker at the 7 th Symposium on American Cuisine in Santa Fe , New Mexico. Arnold is also a founding member of the Colorado Chapter of the American Institute of Wine & Food and he is an active member of the International Association of Culinary Professionals.
Arnold's media background is as extensive as his food history. A graduate of Yale, Arnold was a radio announcer and newspaper reporter. He later opened his own media relations and advertising firm, Arnold & Company, and wrote for several national and regional publications. Arnold has hosted and produced regional and national television shows such as "Food for Thought," "Fryingpans West TV," and "Feast of Life." He also hosted "Eating Up the West" on KOA, Denver's top-rated news/talk radio station.
Arnold 's rendition of the Old West and the character and culinary heritage that he has instilled at The Fort truly exemplifies American history. Arnold has also studied with James Beard, entertained Julia Child, attended and taught cooking classes throughout the world, and has been featured in a number of national publications and television programs, including The New York Times, Americana, Newsday, People, Sunset, "The Today Show," ABC and NBC News, CNN, TNN, "Discovery," and "Live with Regis and Kathie Lee."
Arnold was named "Denver 's Own Chile Guru" by Bon Appetit magazine, "Queso Grande" (Big Cheese) of the Colorado Chapter of International Connoisseurs of Green and Red Chile and was the official spokesperson for Safeway stores throughout the Rocky Mountain Region.
In May 2004, Arnold was presented with an honorary Doctor of Business Administration in Food Service Management from Johnson & Wales University, recognizing his "pioneering spirit of the Old West" and his "entrepreneurial drive and resolve to achieve his aspirations."
"It is clear that Arnold's zest for living stems not from a sprinkle of grated lemon rind, but from the roasted whole chile of life."
Eating up the Santa Fe Trail Recipes and Lore from the Old West
By: Sam'l P. Arnold
Purchase your copy today
for $14.95
Books can be picked up at the restaurant or shipped. Shipping charges will be applied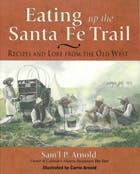 Johnson & Wales University Honors Sam Arnold with an Honorary Doctorate Degree
DENVER – June 1, 2004 – Sam Arnold, founder and proprietor of The Fort Restaurant in Morrison, Colorado, recently received an honorary Doctor of Business Administration in Food Service Management from Johnson & Wales University.
The first four-year commencement ceremony was held outdoors on the campus at Johnson & Wales University on May 23. Arnold was recognized for his "pioneering spirit of the Old West" and his "entrepreneurial drive and resolve to achieve his aspirations."
Joining Arnold at the ceremony was Linda Tafoya, Executive Administer of the Coors Family Trusts. Tafoya received an honorary Doctor of Humane Letters from the University.
While leafing through books in the Denver Public Library in 1962, Arnold came upon a picture of Bent's Fort, the fur trading and freighting center of the Sante Fe Trail. He loved the photo so much that he used it to create The Fort, an authentic nationally-recognized Western cuisine restaurant.
Arnold's stellar character and culinary heritage helps The Fort illustrate the cuisine and architecture of the American West. Arnold's keen wisdom in creating The Fort affects all the senses, such as taste, sound and touch.
Dr. Jack Yena, University President from Providence, said, "Samuel P. Arnold, you are a Colorado and national treasure. Because your indomitable enthusiasm continues to inspire future entrepreneurs, restaurateurs, and determined dreamers, Johnson & Wales University is proud to honor you today."
Johnson & Wales – America's Career University® – was founded in 1914. It is a private, non-profit, accredited institution offering undergraduate and graduate degree programs in business, food service, education, hospitality and technology. With an enrollment of more than 16,000 students, Johnson & Wales maintains campuses in Denver, Colo., Providence, R.I., Charleston, S.C., Norfolk, Va., and North Miami, Fla., with plans to open a new campus in Charlotte, N.C. in 2004. For more information about Johnson & Wales University, visit www.jwu.edu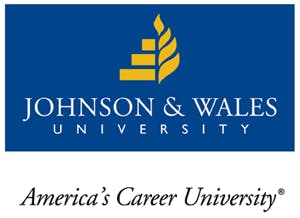 International Association of Culinary Professionals Honors Sam Arnold with a Lifetime Achievement Award
Every little boy dreams of living the life of a cowboy but few actually make it happen. Sam P. Arnold is one of those is one of those few. Arnold's restaurant, The Fort, and his work to keep the traditions of the Old West alive are a shining example of a man who has spent his life dedicated to restoring the spirit of a cuisine and lifestyle that inspired so many travelers and settlers as they ventured beyond the Mississippi to fulfill their dreams.
The Fort is a living replica of Bent's Fort, Colorado's first trading post, a place of respite and commerce for those traveling on the Santa Fe Trail. Sam Arnold scouted history books and old photographs to build an adobe brick and hand-hewn beamed structure that is true to the architectural detail of the original fort and Southwestern building traditions.
But Arnold didn't just construct a building; he also build a Colorado culinary masterpiece by studying the native foods of American Indians, trappers and traders, and Spanish and Mexican immigrants. Not content with his own backyard, Arnold traveled to far away destinations and broadened his horizons studying with James Beard and La Varenne Ecole de Cuisine in Paris and attending cooking schools in Sri Lanka, Thailand and China.
Today, when many find American food difficult to define because of its melting pot of recipes, the food at The Fort stands as a living example of the roots of Western cuisine including bison, lamb, guinea hen and elk enhanced with southwestern food experts to continuously fine tune the menu to honor the cuisine of the Rocky Mountain region and Southwest.