Holly's Root Vegetable Soup Recipe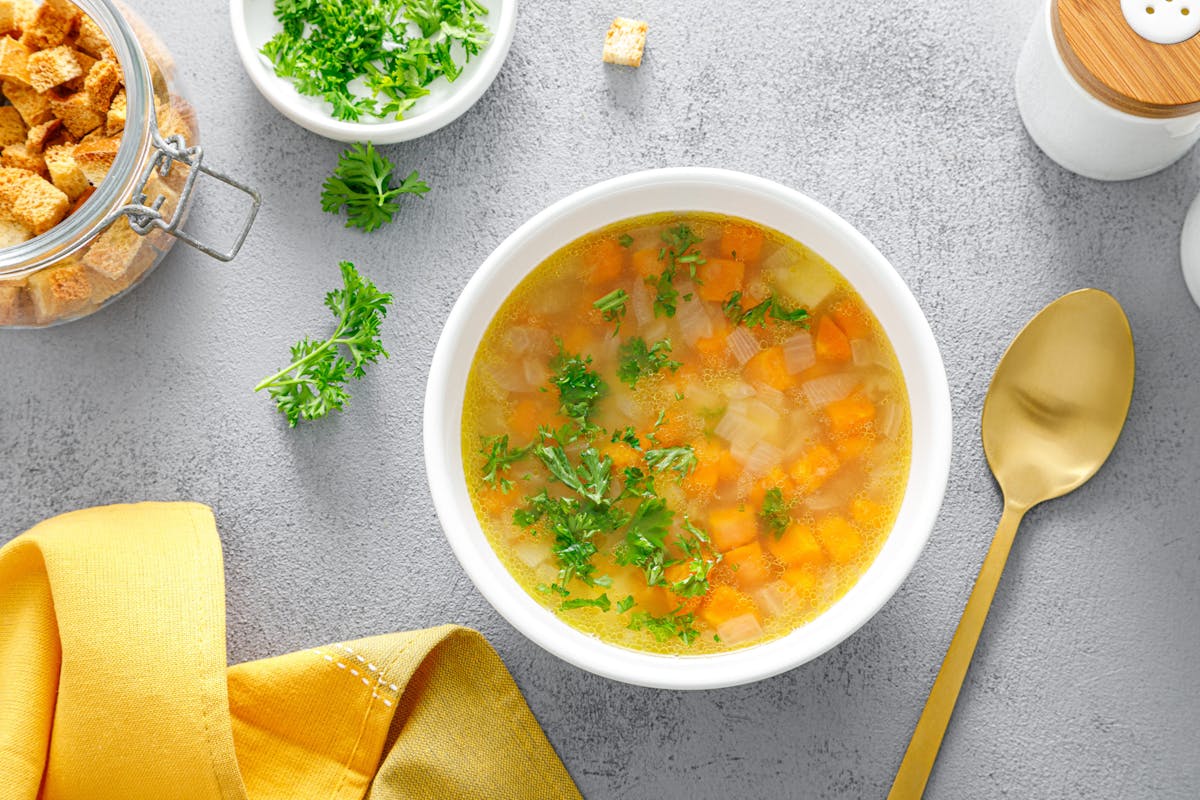 (Excerpted from Proprietress Holly Arnold Kinney's "The Fort Cookbook")
If you're looking for a low-calorie meal to fill your belly in the New Year, we have just the thing. This hearty soup will satisfy your hunger with root vegetables and caramelized onions. Holly makes a large pot of this soup nearly every Sunday and portions it into small plastic containers for a delicious, nutritious and filling lunch or dinner throughout the week.
Although this soup has never made it onto the menu at The Fort, Holly couldn't write a book without including it. It's that good and tastes even better on the second day—you will never go back to canned soup again.
Follow the recipe below to make a nourishing bowl of root vegetable soup at home!
Serves 4-6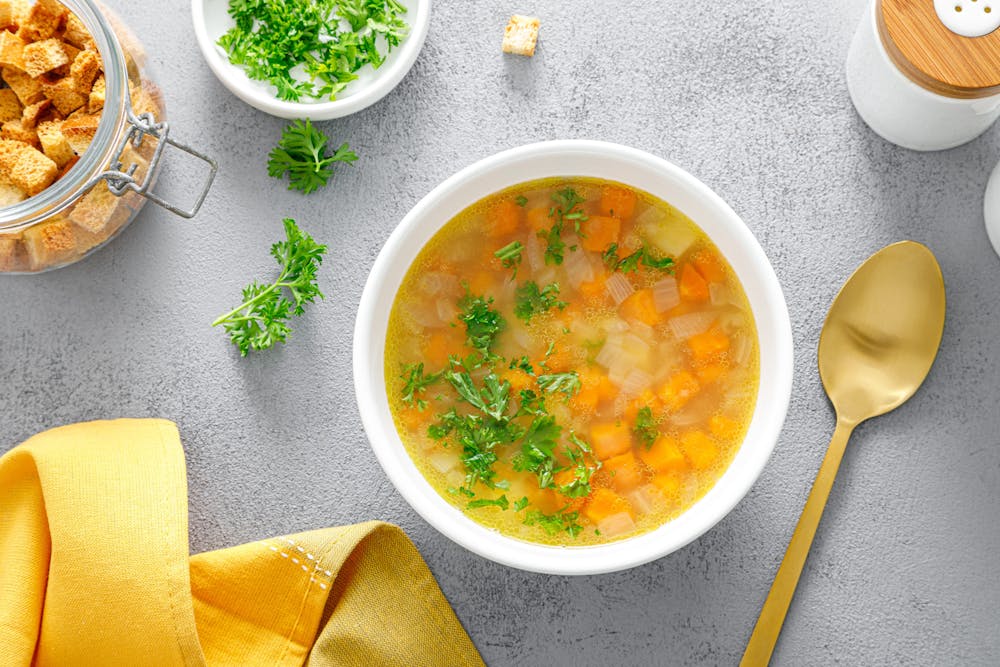 Ingredients
1 small yellow or white onion
1 celery stalk
1 small turnip
1 small rutabaga
1 carrot
1 small sweet potato
10 fingerling potatoes, washed but not peeled and cut in half
1 small fresh fennel (anise) bulb, trimmed and diced
2 cloves garlic, peeled and minced
2–3 tsp. Herbes de Provence
1 bay leaf
2 tbsp. olive oil
6 cups chicken broth or vegetable broth
1 (6-oz.) can tomato paste
1 cup shredded cabbage (optional)
Garnish
4–6 tbsp. mild goat cheese
2–3 slices bacon, cooked crisp and crumbled
4–6 sprigs Italian parsley
Directions
Peel and dice the onion, celery, turnip, rutabaga, carrot and sweet potato.
Place olive oil in a heavy-bottomed soup pot. Add all vegetables and herbs and sauté over medium heat, stirring every 2 to 3 minutes, for 4 to 6 minutes or until the edges of the onion, celery, and fennel begin to caramelize. Continue to cook over low heat, stirring occasionally, until the other vegetables have softened, 15 to 20 minutes. This browning adds flavor!
Add broth, tomato paste and shredded cabbage (if using), and bring to a boil over medium-high heat. Reduce heat to low and simmer, stirring occasionally, for 30 minutes.
Ladle soup into bowls and garnish each serving with 1 tablespoon of goat cheese, a sprinkling of crumbled bacon and a sprig of parsley.