Tesoro Cultural Center's 22nd Annual Indian Market and Powwow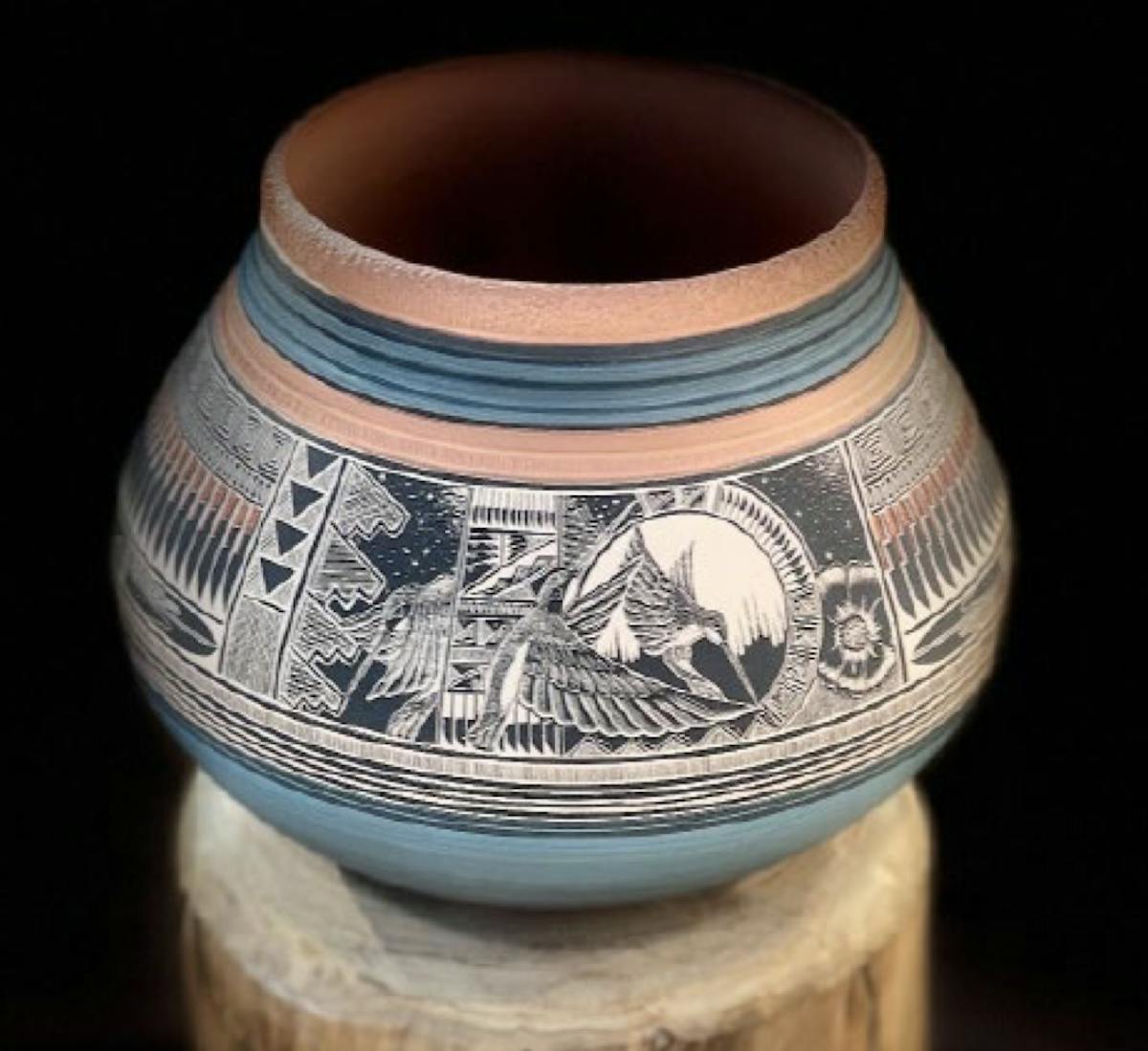 As warm weather and longer days return to Colorado, Tesoro Cultural Center is excited to bring back the full intertribal Powwow competition, post-COVID, as part of the 22nd annual Indian Market & Powwow in June. The 22nd annual celebration will take place on the grounds of The Fort Saturday, June 3, and Sunday, June 4, from 10 a.m. to 4 p.m. each day, with FREE on-site parking available for attendees.
Admission for this family-friendly event is $15 for adults and $10 for children 7-12. Children 6 and under are free. The cost of admission benefits Tesoro's ongoing educational programming and initiatives.
In addition to the contest Powwow, Tesoro will host Colorado's largest authentic and juried American Indian art show – a yearly tribute to honor the American Indian tribes of the past who shaped the cultural community of Bent's Old Fort, as well as tribes of the present and future. We hope to welcome you to one – or all – of the events throughout this exciting weekend.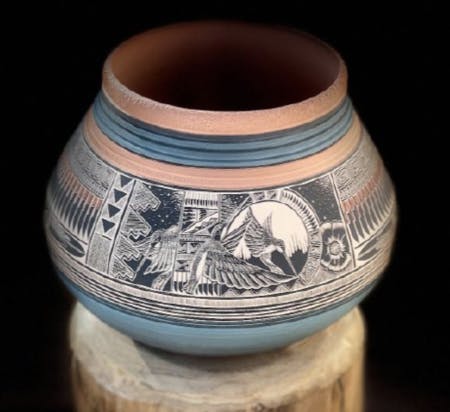 Meet the Artists Patron Party: Friday, June 2
This year's festivities will kick off with a Tesoro Meet the Artists Patron Party on Friday, June 2 at 6 p.m. at The Fort. Guests will have the first opportunity to purchase award-winning art, meet the artists and enjoy live music and entertainment. In addition, The Fort will serve delicious bites, with a cash bar available. Member tickets to this event are just $30 per person for members and $45 for non-members. Purchase your tickets online today.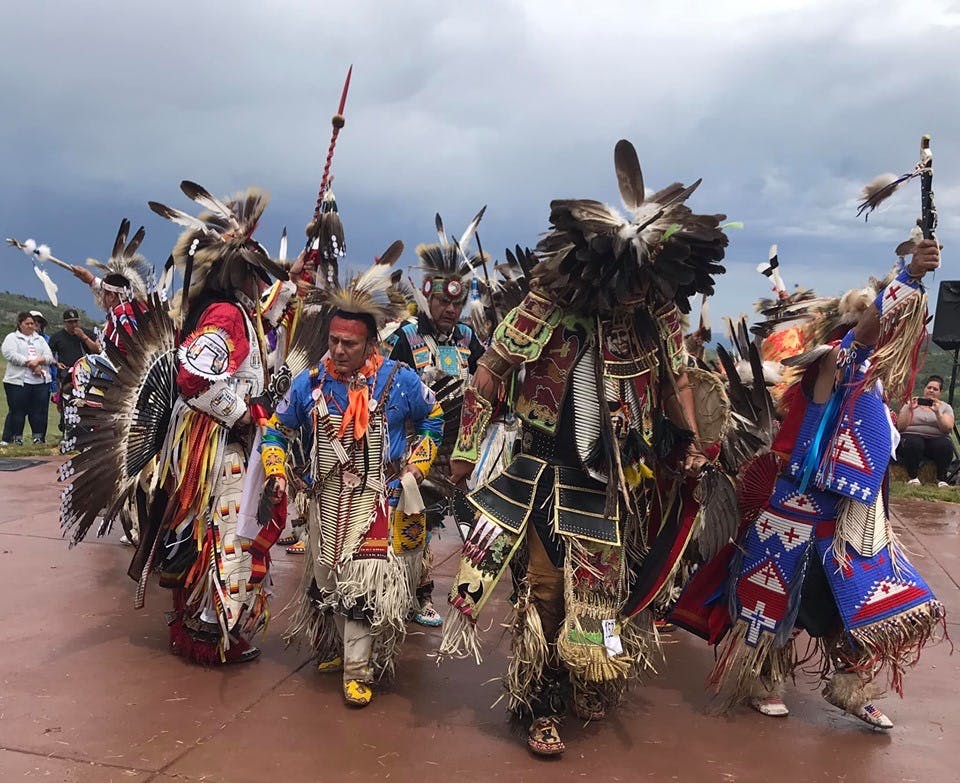 The weekend-long juried art show features nationally acclaimed Indian artists ranging from pottery and sculpture to jewelry and painting, including Pahponee, Eddie Morrison, Cheryl Arviso and more. Live hawk, eagle, raptor and other creature demonstrations will also be available from Nature's Educators.
Additionally, the Powwow features traditional, fancy, grass and chicken categories in various age groups for men and women, and the top three dancers in each category will earn monetary prizes, awarded by the Masters of Ceremonies. The Buddy Bond Color Guards (Southern Cheyenne) will perform, and the Denver Singers will serve as the Northern Drum Host; Bad Company, from Oklahoma, will serve as the Southern Drum Host; and special guest drum group, The Porcupine Singers, from South Dakota, will also attend. In all, more than 40 Indian Nations will participate, and possibly 300 dancers from around the country celebrating their ancestral heritage through traditional dance and Powwow regalia.
Alongside celebrations of art, dance and cultural heritage, Tesoro Cultural Center honors outstanding American Indian Veterans each year with an intimate and engaging ceremony to thank them for their service. This year's honoree is Jesse Hamilton. Jesse is a U.S. Army veteran having served in the 2nd Infantry Division of the 199th Infantry Brigade and 2nd Armored Cavalry from 1990-1994.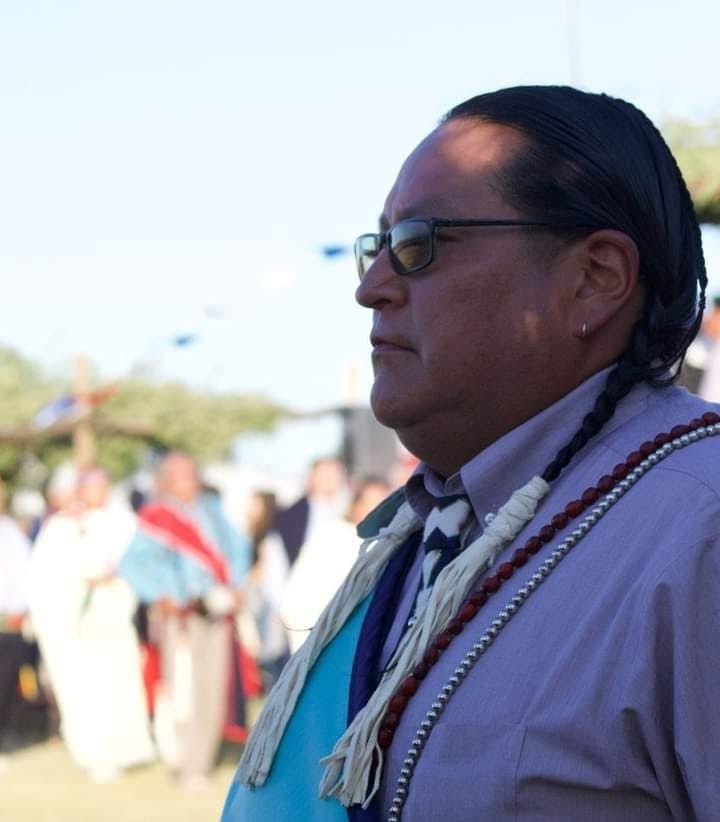 Delicious cuisine from The Fort and The Roadrunner Food Truck will be available. All programming supports Tesoro's year-round mission of preserving and making available to the community the artistic treasures of our American past. New this year, we've added packages and add-ons so you can join the VIP Patron Party and enjoy premium seating at the Powwow. All tickets can be purchased online. If you're interested in participating in the Powwow, registration is now open. We hope you'll join us for a weekend of history and fun!