The Fort's Chopped Green Chile Sauce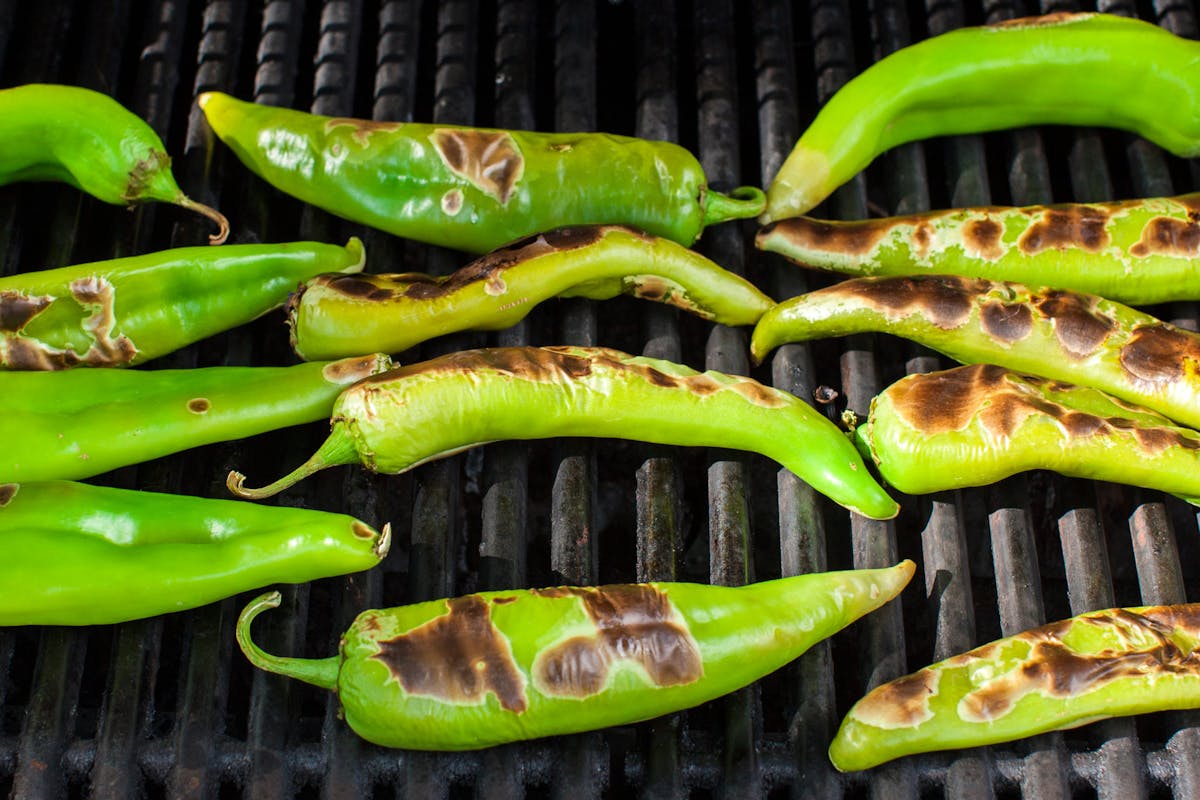 (Excerpted from Proprietress Holly Arnold Kinney's "The Fort Cookbook")
It's one of our favorite times of the year: Green chile season! At The Fort, we make a hot green chile sauce and a mild one, such as the recipe below. It's wonderfully versatile and can be served on the side or spooned into a pocket cut in a thick steak, as we do for our Gonzales Steak dish, which has been on the menu since 1963!
Before we get started, let's address an important question: Is it spelled chile or chili? The answer can be found in ancient history! American Indians grew chile plants to use for cooking and medicinal reasons as early as 5200 BC, which places chiles among the oldest cultivated crops of the Americas. By 1600, chiles were commercially grown in the United States by the Spanish colonists who settled in the Rio Grande Valley of northern New Mexico. The word "chile" is derived from the Nahuatl (Aztec) dialect and refers to plants known as capsicum, and chile (ending in "e") is the authentic Hispanic spelling of the word. In more recent times, English linguists have changed the ending letter to "i." In fact, the word "chili" refers to the bean-based dish most famous in the state of Texas, not the pepper.
Now that we've made the distinction, follow the recipe below to create this delicious seasonal chile sauce at home!
(Makes about two cups)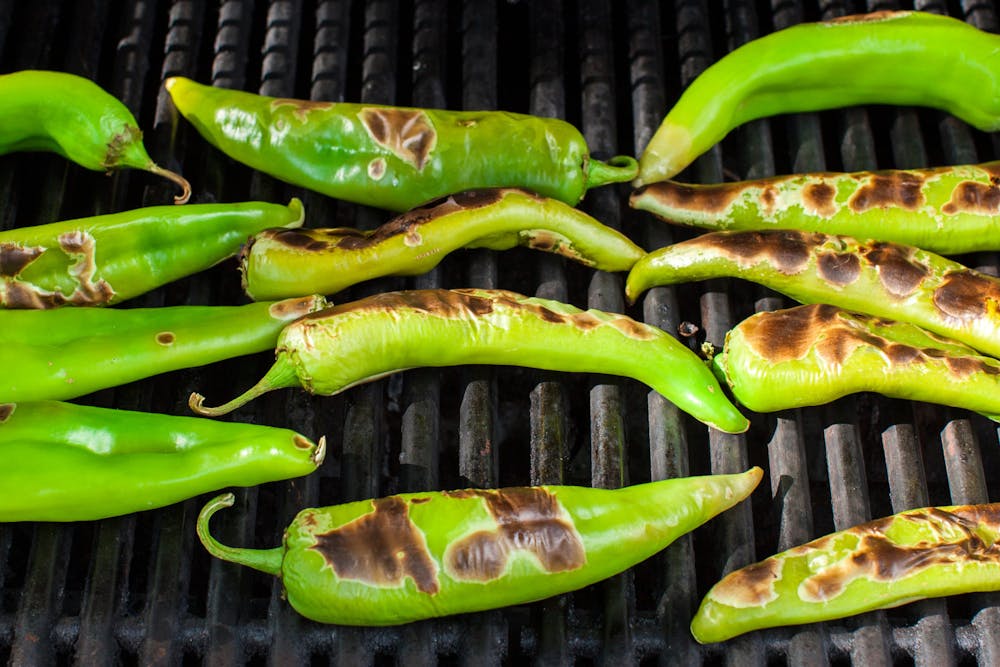 Ingredients
10–12 New Mexican green, Anaheim or California green chiles, roasted and peeled (canned will do, but fresh are best)
½ tsp. salt, or to taste
2 large cloves garlic, peeled and minced
¼ tsp. dried Mexican oregano
1–2 tsp. olive or canola oil
Directions
Slit the chiles to remove the seeds. With a large chef's knife, chop the chiles into a fine dice and mix with the salt, garlic and oregano. Drizzle with the oil. Serve as a topping or filling for a grilled steak or other grilled meats.
How to Char Green Chiles for Sauce
Start with 12 fresh Anaheim chiles, each about 6 inches long and 2 to 3 inches in diameter. Lay the chiles on a broiler pan and broil for 3 to 5 minutes per side or until you see the skin blistering and charring. Turn the peppers to char all sides. Using tongs, lift the peppers from the broiler pan and transfer the chiles to a gallon plastic bag. Seal the bag and let the chiles stand for about 10 minutes. This is called "sweating" the peppers. Run the peppers under cool water and peel off the blackened skin. The peppers are now ready for chopping. They can be used to make a sauce or draped over any broiled meat. If you don't use them right away, store them in a zipped plastic bag in the refrigerator or freezer.