The Fort's Custom-Made Furniture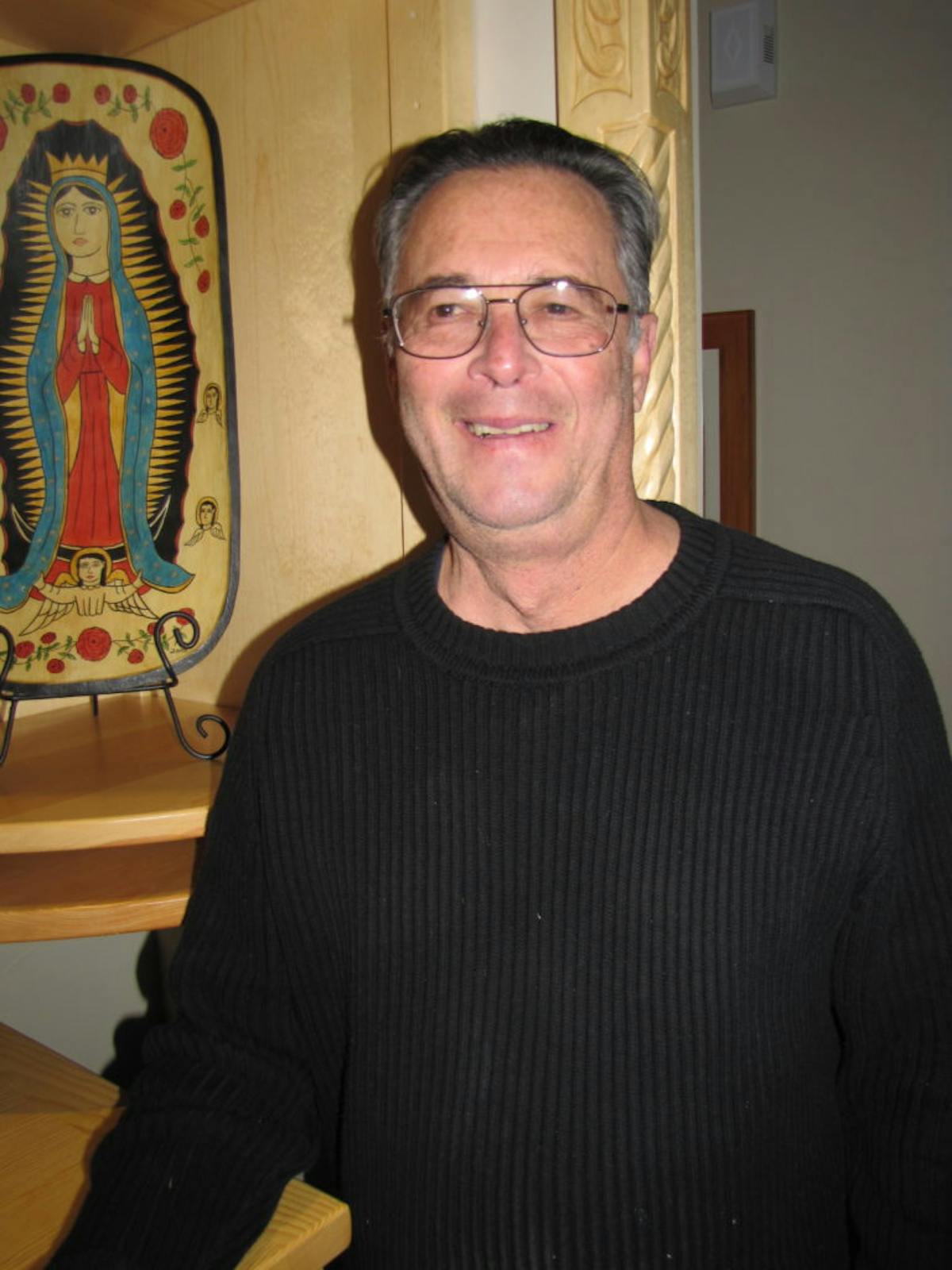 Antonio Archuleta from Taos, New Mexico, custom-made Spanish Colonial–style furniture for The Fort from the day we opened in 1963. He was also a master builder and brilliant wood carver, and much of our furniture displays his artistry—as does some of the furniture in Holly's own home, where a king-size master bed, guest beds and a beautiful trastero (cabinet) with intricate carvings makes her smile every day.
In our opinion, there was no finer artisan making traditional Spanish Colonial–style pieces than Antonio. Antonio learned his craft from Elidio Gonzales in the 1950s and in the ensuing years won more awards at the Santa Fe Spanish Colonial Market than anyone could count. He always called Holly's father, Sam, his "gringo daddy," while she was mi hermana ("my sister"), and Jeremy, Holly's husband, was mi hermano ("my brother"). Antonio hand-made all the Padre Martinez chairs at the restaurant without nails, instead relying on tongue-and-groove construction.
Sadly, Antonio passed away in 2011. Our current furniture maker is award-winning Spanish Colonial artist Randy Martinez from Santa Fe, New Mexico. We serve more than 350 customers a day, and so over the years, we've had thousands of chairs hand-made for us by either Elidio, Antonio or Randy. Visitors to The Fort also take note of Antonio's beautiful benches, and cabinets. All are spectacular and we encourage you to look at them in detail during your next visit!